DAF respects your privacy. We use cookies for a variety of purposes, such as website functionality, improving your experience of our website, building integration with social media and helping target marketing activities within and beyond our website. By continuing your visit on our website, you are consenting to our use of cookies. However, if you want to customize your cookie preferences, click on 'Change settings' below. You can withdraw your consent at any time. For more information, please visit our Cookie Notice.

Wim Thijssen
Volunteer at the DAF Museum
"
It's the stories from the visitors that keep the DAF brand and its history alive!

"
Wim has spent an incredible 60 years of his life working for DAF. He worked in a number of technical roles at DAF itself, before becoming a volunteer at the DAF museum after his retirement. Wim continues to work on projects for the museum with as much passion and enthusiasm as ever.
"When I first started at the museum, they told me to have a look around and just do whatever I felt like doing", says Wim. "I started off with some simple jobs like cleaning the floors, but eventually I was able to start working on some great projects, such as restoring the vehicles. When a vehicle arrives at the museum, the team in the archive and I take a look at which drawings and patents are available for it. Often it's a bit of a puzzle as a lot of the details were lost long ago. Restoration sometimes seems like a hopeless task, but there are many people here whose work is true craftsmanship. The result is always a beautifully restored vehicle."
Snowball
"I have also given a number of guided tours. During one of these tours we visited the forge. There was a letter in there that referred to a snowball fight between the men from the DAF forge and the women who made cigar boxes at the Picus factory. The letter made it clear that this snowball fight was not acceptable. One of the guests on the tour was a 90-year-old woman who had taken part in the snowball fight that day. She had great fun. It's that kind of story that makes working here so great."
History
"This museum is full of technological developments, many of which are still being used to this very day. But it's the stories from the people who come here that keep the DAF brand and its history alive."
Wim Thijssen
Volunteer at the DAF museum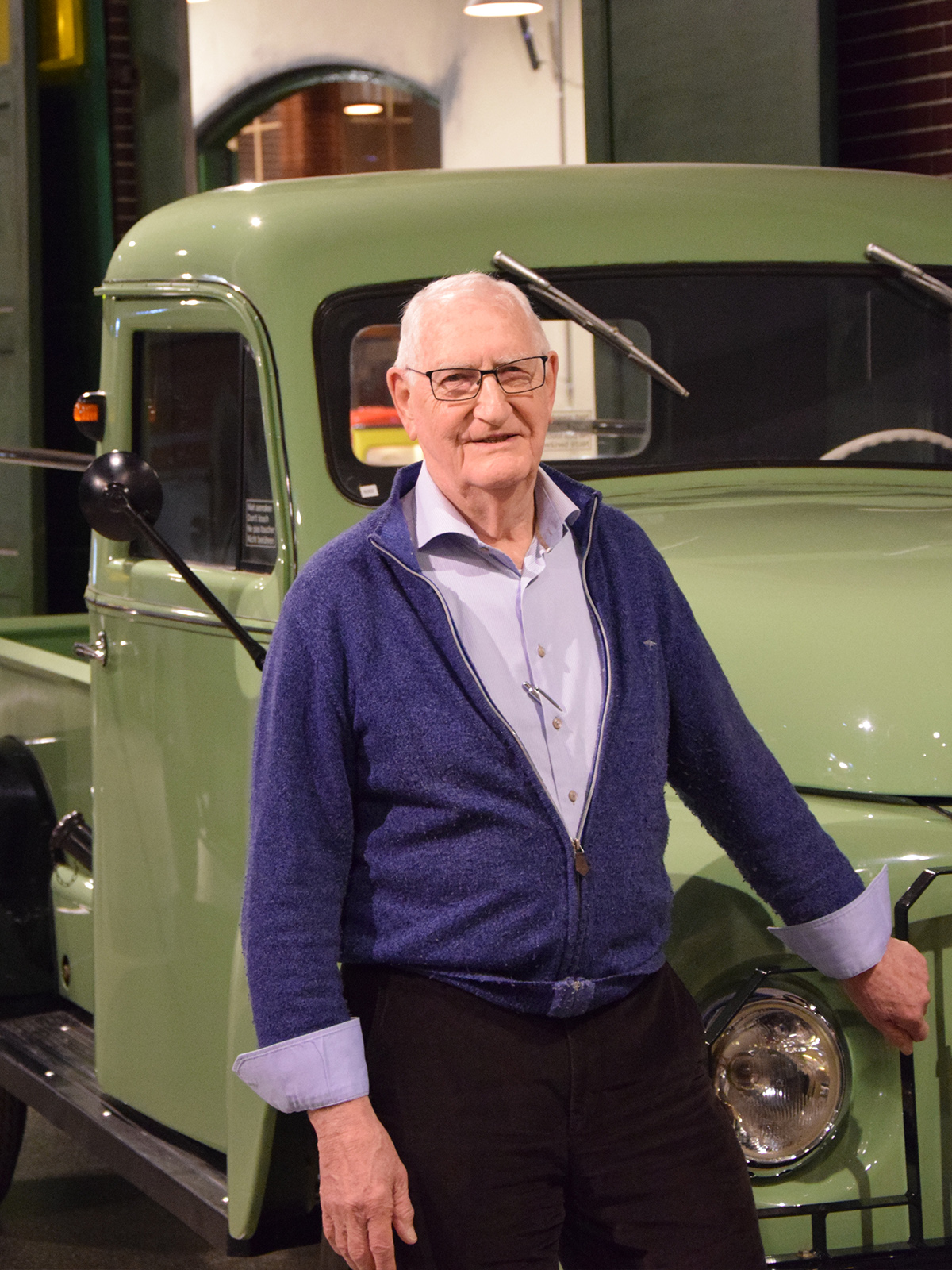 Also interesting to read: