DAF respects your privacy. We use cookies for a variety of purposes, such as website functionality, improving your experience of our website, building integration with social media and helping target marketing activities within and beyond our website. By continuing your visit on our website, you are consenting to our use of cookies. However, if you want to customize your cookie preferences, click on 'Change settings' below. You can withdraw your consent at any time. For more information, please visit our Cookie Notice.
Marc Hendrikse becomes the new chairman of DAF Museum
As of September 1st, Marc Hendrikse (63) will become the new chairman of the Board of the DAF Museum. He will succeed Geert Vermeer (75), who has decided to leave the DAF Museum after 10 years.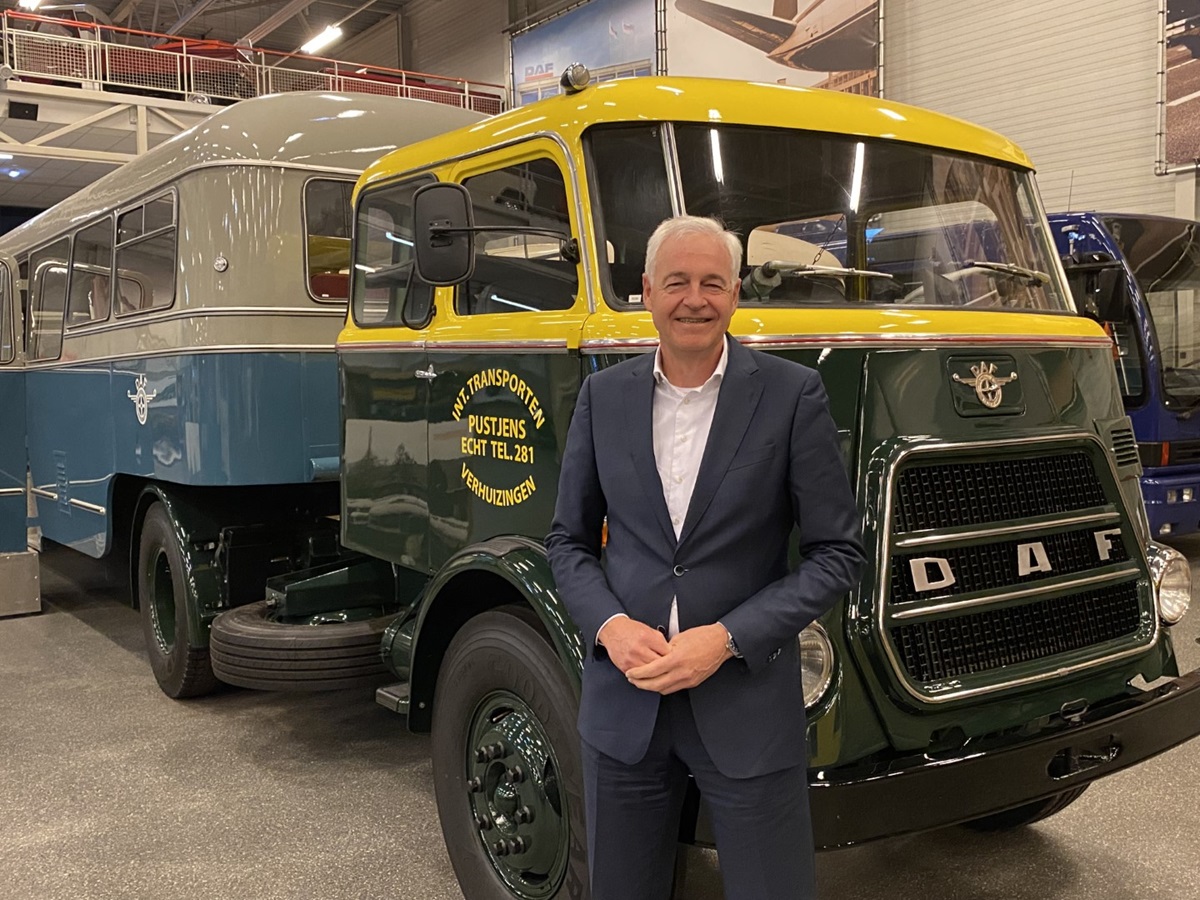 After his studies at the University of Technology of Delft, Marc Hendrikse joined DAF in 1985, where he held various positions within Marketing & Sales at home and abroad. In 1990 he switched to coach manufacturer BOVA, where he joined the management two years later. He worked in the high-tech industry as general manager of NTS from 2005 to 2020.

As the figurehead of the Top Sector 'High Tech Systems and Materials', Marc Hendrikse currently supports innovation projects to achieve zero-emission trucks. He is also chairman of the Supervisory Board of Fontys, chairman of the Board of the Mikrocentrum and chairman of the Supervisory Board of Brainport. In addition, Marc Hendrikse is a supervisory director at the parent company of Truckland, one of the largest DAF dealers in the Netherlands.

"The fact that I have now been appointed chairman of the Board of the DAF Museum completes the circle for me," says Marc Hendrikse. "I started my career at DAF and have always held this wonderful brand in my heart. The DAF Museum has developed into one of the most popular museums in the region and I look forward to contributing to the further expansion of its success."

The DAF Museum is delighted that Marc Hendrikse will become chairman on September 1st. "Marc has enormous managerial experience and, moreover, a warm relationship with DAF," said Marc van Doorne, grandson of DAF founder Hub van Doorne and honorary chairman of the Board. "A perfect successor to Geert Vermeer, whom I would like to thank once again on behalf of our 160 volunteers for 10 years of fantastic dedication to the DAF Museum."