We use cookies for a variety of purposes, such as website functionality and helping target our marketing activities. Some cookies are essential, others help us improve your experience by providing insights into how the site is used. For more information, please visit our Cookie Notice.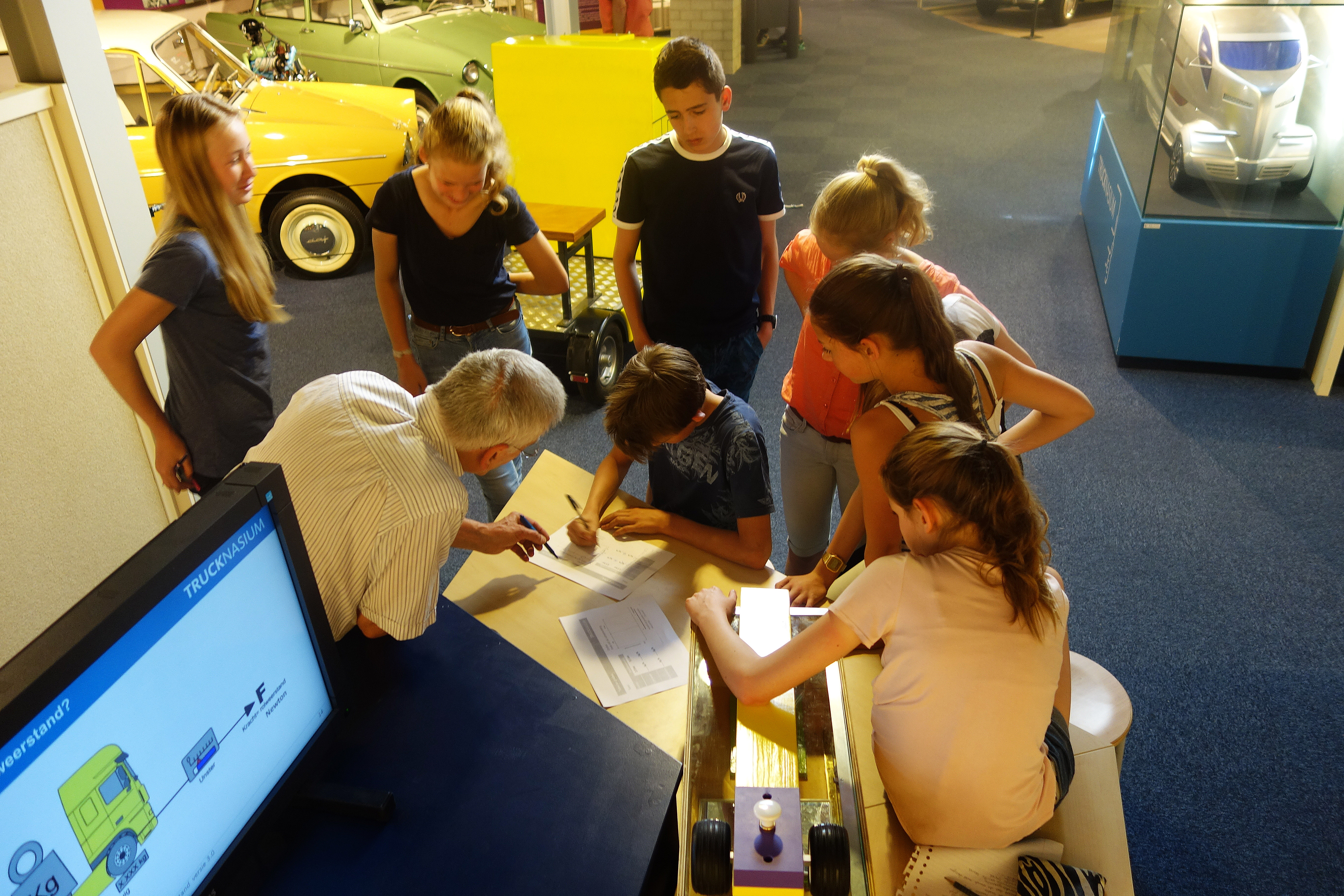 Educational programme
Trucknasium
The Trucknasium offers second and third class vmbo-t, havo and vwo level students a fascinating, contextual teaching programme surrounding mobility, sustainability and safety. Since the beginning of 2019, the DAF Museum offers the program to the 5th and 6th grade as well.
The programme starts with a preparatory module at school, given by the own teacher. Of course, the Trucknasium provides elaborate instruction materials. After the preparatory lesson, the class visits the Trucknasium in the DAF Museum in Eindhoven. There the students form small supervised groups and start working on five modules of 40 minutes each.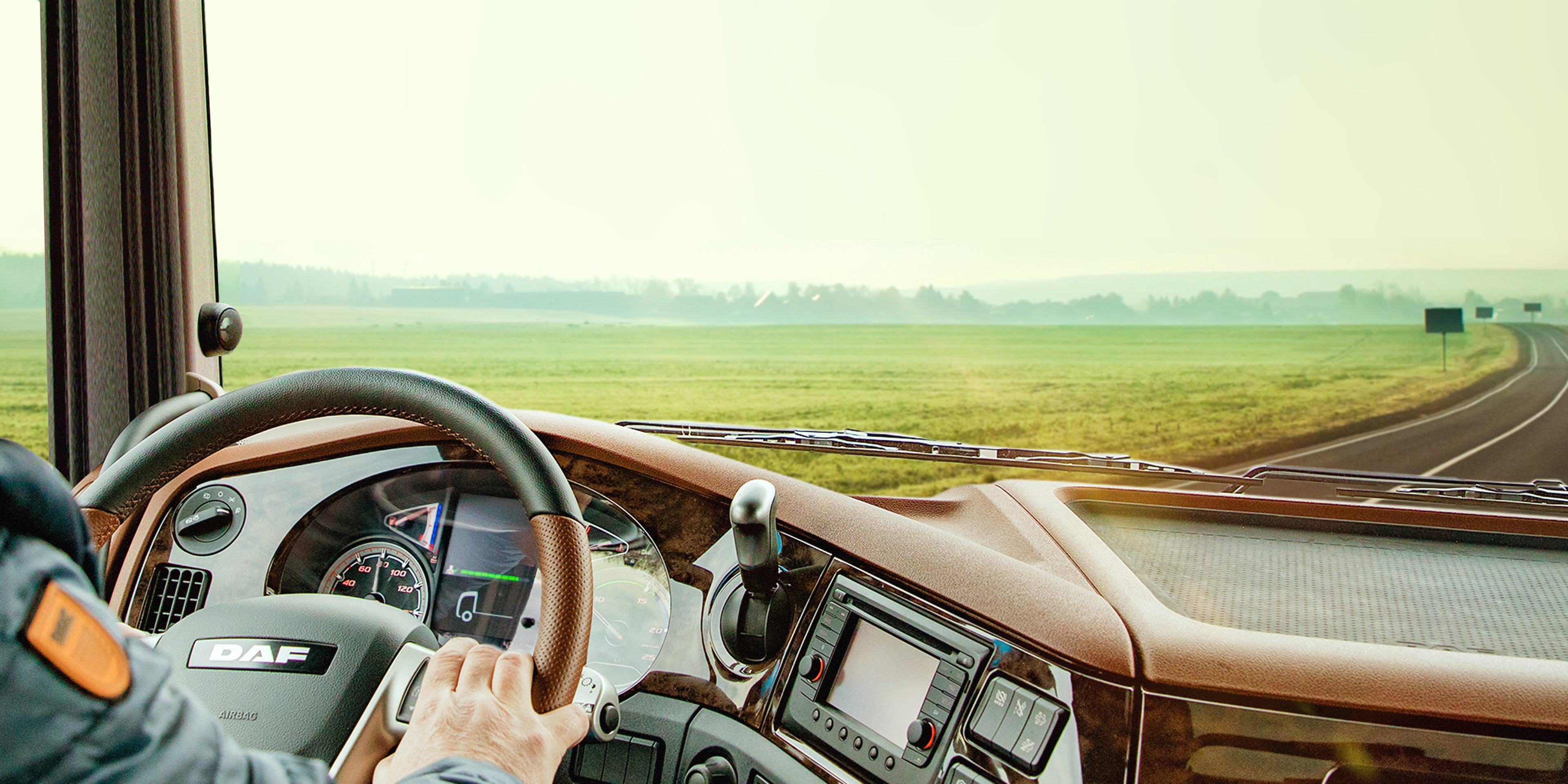 1. Transport & logistics
How important is transport for our society? What part do trucks and buses play? What does that mean for traffic and the environment? What will road transport need in the future? All kinds of questions, the small and the big ones, will be be treated in this module.
And, let's not forget, how can you start working in this sector with mbo, hbo or university education? Come and find out!
2. Putting a truck together
You will use a different truck for delivering a parcel to Eindhoven's city centre than for transporting four tons of soft drinks to Spain. What do you need? A normal engine, size XL or XXL? How many axles do you need to bear the loading capacity? How do you make the loading area? Will you still be able to turn the truck around?
Using a touchscreen, the students retrieve the components they think they will need from the warehouse. In this way they will build the right truck for the right job in the Trucknasium.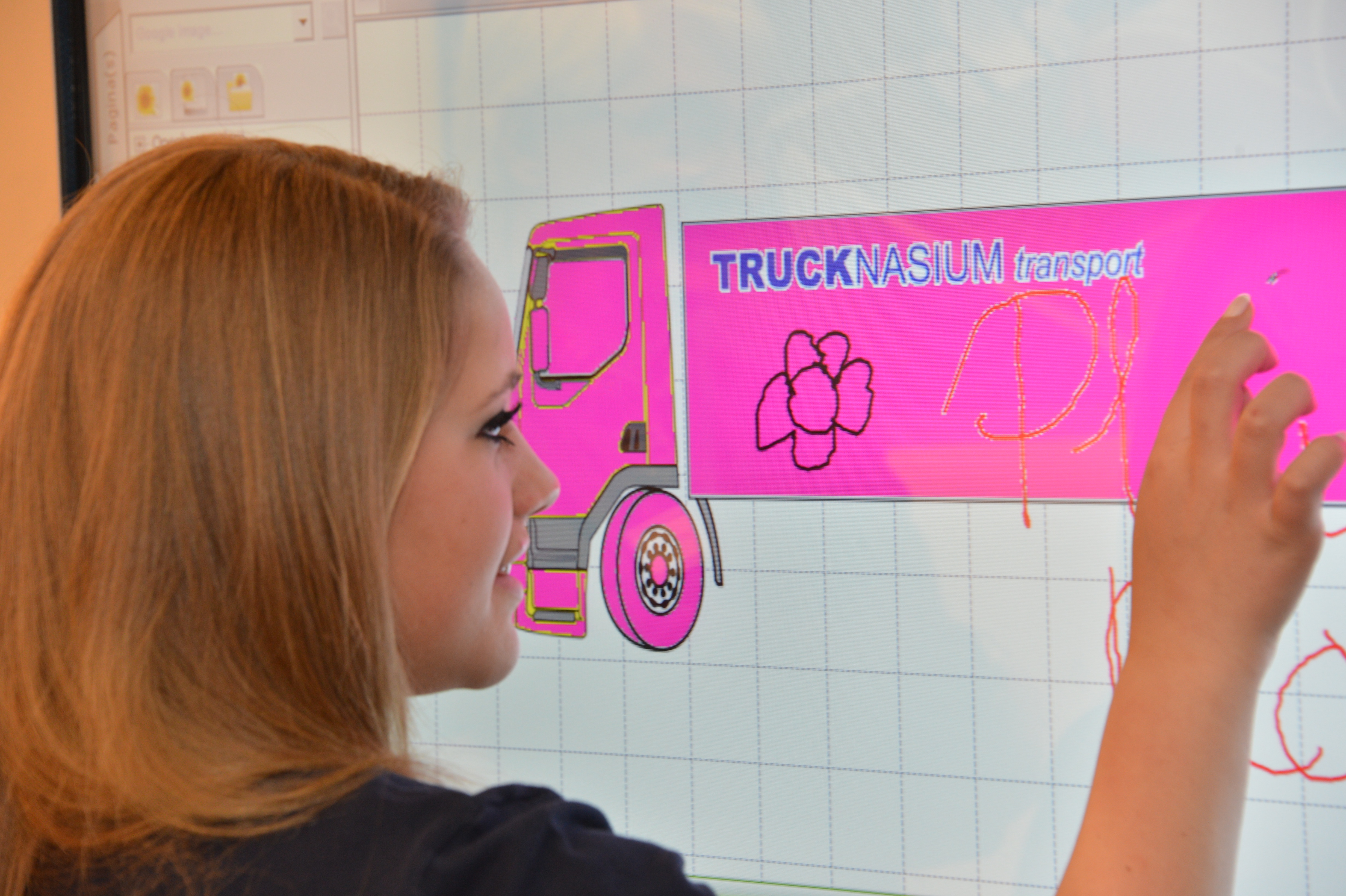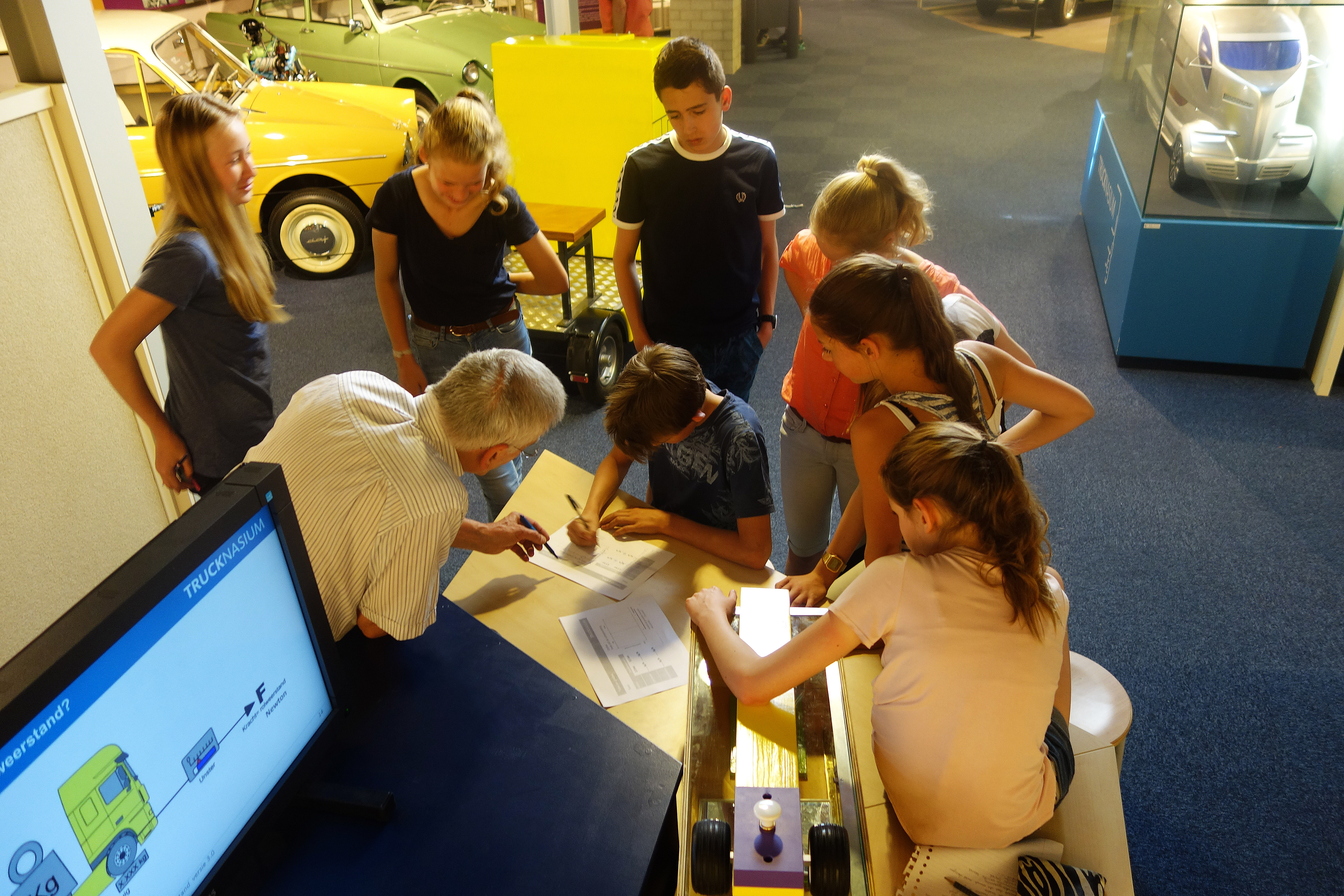 3. Measuring the rolling resistance
The easier a truck rolls over the road, the less fuel it will consume. Pretty logical, right? But how do you make sure a truck rolls better?
By inflating the tyres a little more? Or are there other ways as well? Experimenting, measuring, plotting the results on a graph. By the way... will the truck of the future still need to roll? Why not be suspended?
4. Measuring air resistance
Trucknasium has a real wind tunnel in which you can measure the air resistance!
Just see how much more resistance that old-fashioned square-shaped truck has compared with the streamlined trucks of today. What should tomorrow's truck look like? Visual design is getting ever more important. That is also technology!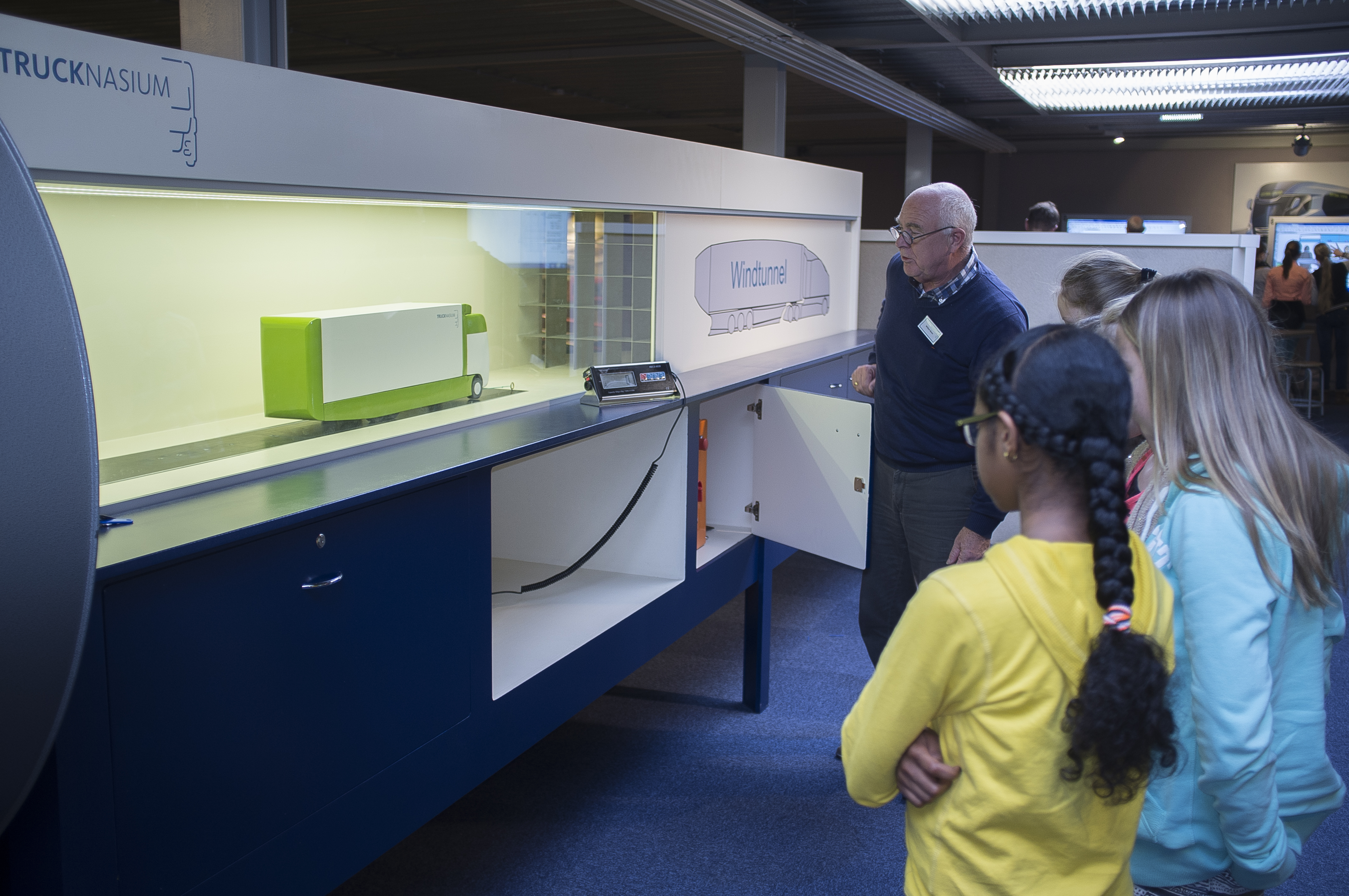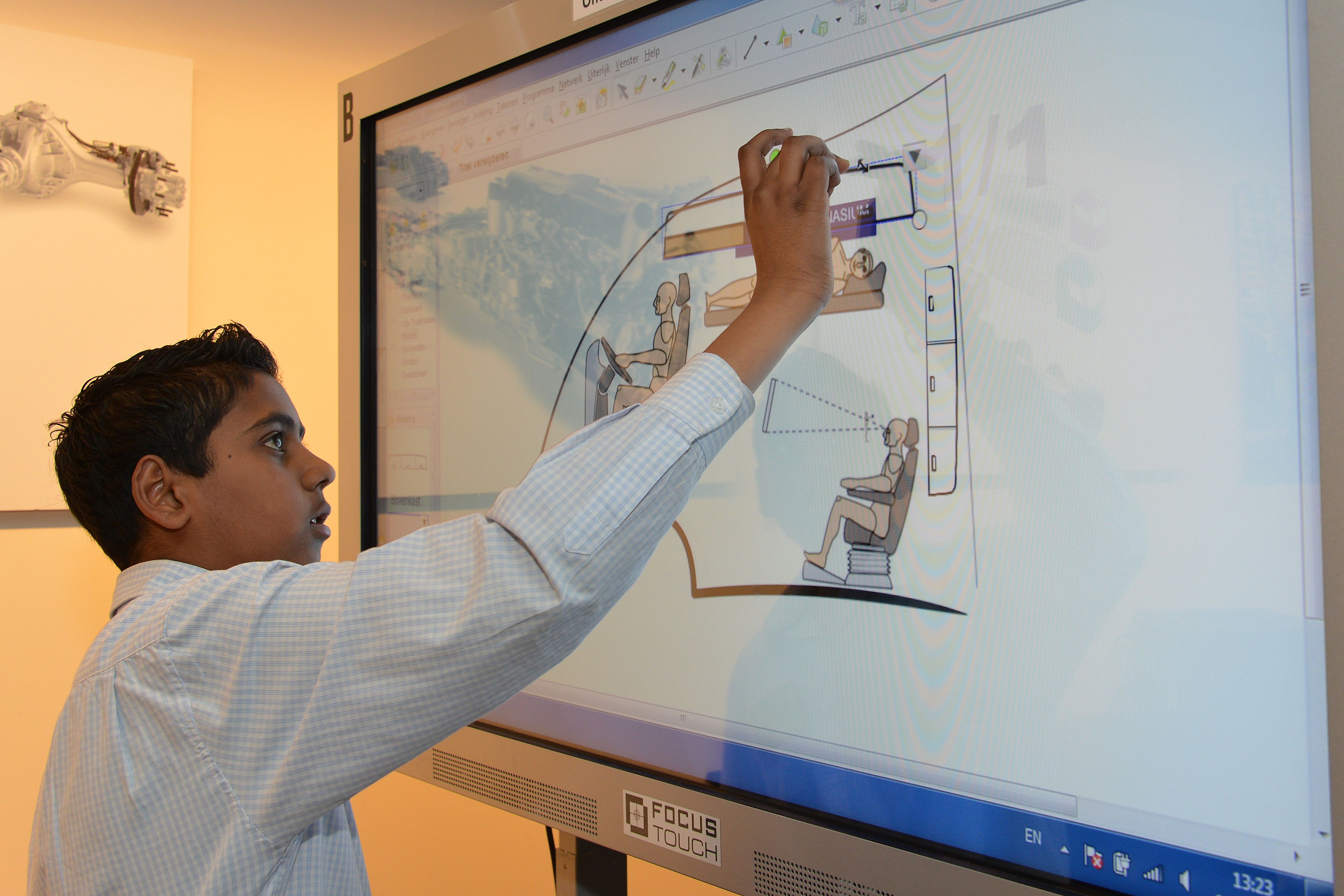 5. Designing a cabin
An economical truck has a streamlined cabin. But what should the interior look like?
The students themselves build the ideal working and living quarters for the driver. More comfortable seats and a bed. Maybe a refrigerator, a built-in iPad... Which materials? And the colour? It is up to the young designer!
6. Loading and unloading
Transporting goods always involves an element of risk. The safe and responsible loading/unloading and transportation of cargo is extremely important not only for the truck driver, but also for all road users in order to prevent traffic jams and accidents.
Net als voor alle andere weggebruikers natuurlijk. Just as for every other road users of course. Modern safety systems are indispensable in this respect. To which rules a driver actually has to comply? At the Trucknasium you learn how to load and unload a mini-truck. You'll find out soon enough how things work in real world, day-to-day situations.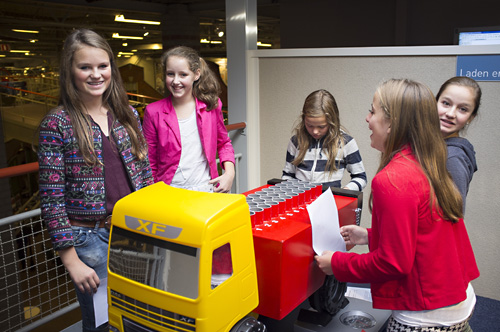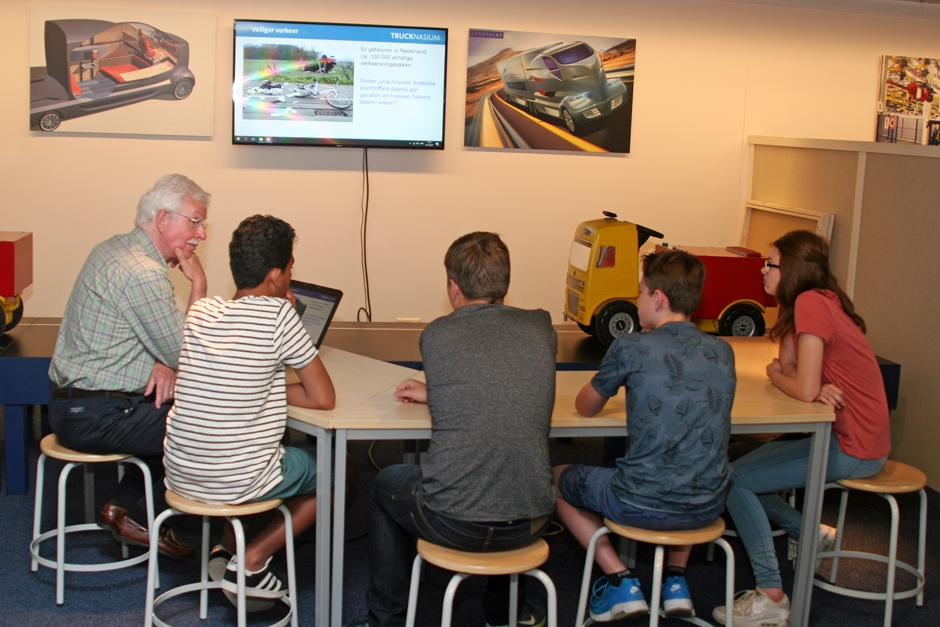 7. Safer traffic
Partly thanks to our greater mobility, we live in a prosperous and highly developed country. However, taking part in traffic always means taking risks.
High tech safety systems increasingly support the driver to find his way as safely, comfortable and efficient as possible through traffic, which gets busier every single day. Go and discover yourself how technology enhances safety.
8. Robotics
We're living in a century of robots.
More than enough reason for Trucknasium to offer a robotics program, where children learn how to manufacture a vehicle with LEGO parts. Programming these parts through smart actions is the exciting next step that follows upon manufacturing.
An alternative to the main robotics program can be found in challenging and more complex programming assigments with LEGO-vehicles that already are built-up.
A robotics sessions takes about three hours.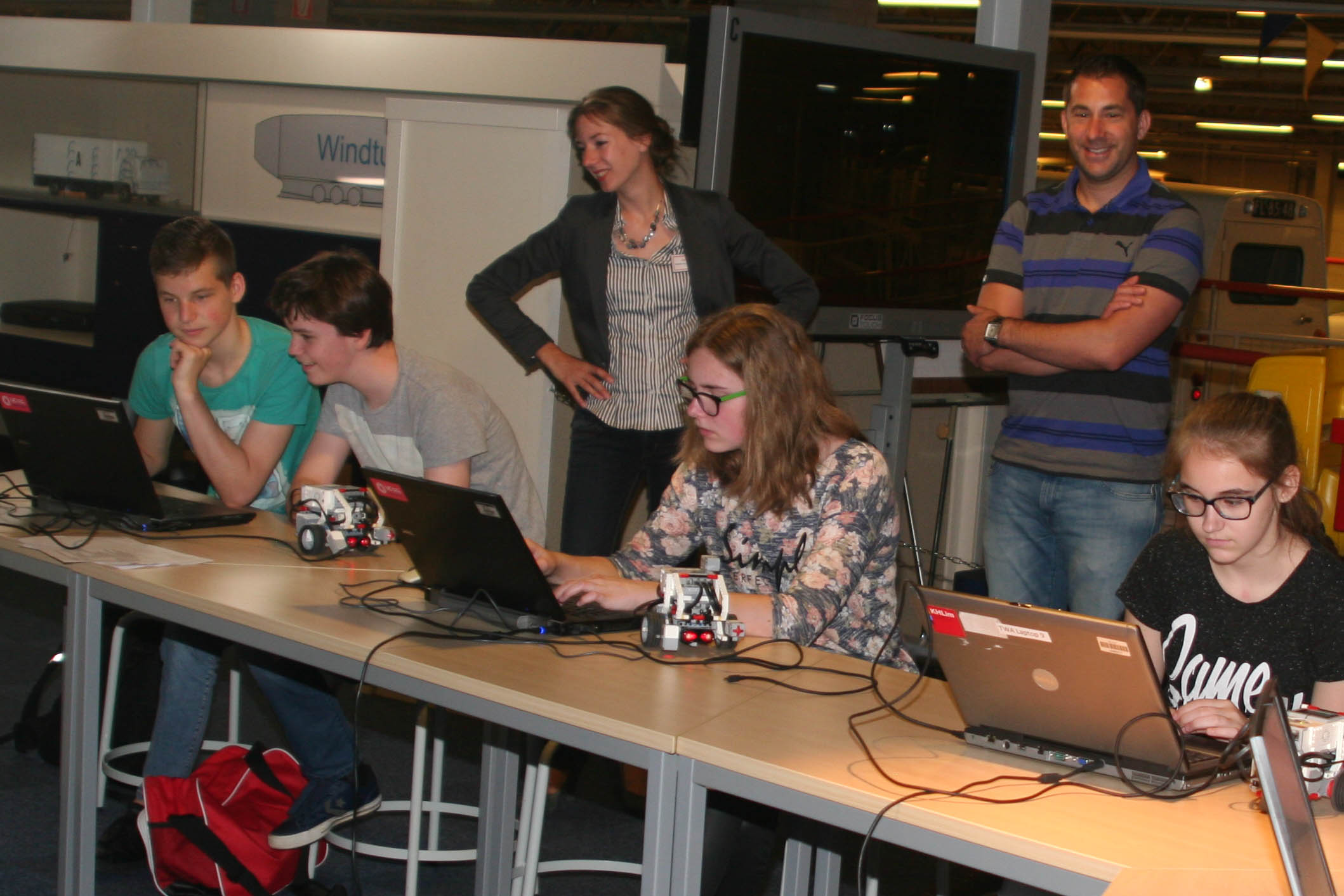 9. Tour through the DAF Museum
Brace yourself for an adventure through 85 years of automotive engineering history. Trucks and cars from the past will be part of our journey, and we'll also take a seat in the newest DAF truck.
We'll focus on important inventions, such as the Variomatic, which have played a major part in automotive engineering. Again and again you'll find yourself stumbling upon suprising discoveries.