DAF respects your privacy. We use cookies for a variety of purposes, such as website functionality, improving your experience of our website, building integration with social media and helping target marketing activities within and beyond our website. By continuing your visit on our website, you are consenting to our use of cookies. However, if you want to customize your cookie preferences, click on 'Change settings' below. You can withdraw your consent at any time. For more information, please visit our Cookie Notice.
DAF Museum Eindhoven celebrates its 30th anniversary
'Blik op de Weg in de jaren 90' ('Watch the road in the nineties)
The DAF Museum in Eindhoven celebrates its 30th anniversary this year with a special exhibition entitled: 'Blik op de Weg in de jaren 90' ('Watch the road in the nineties)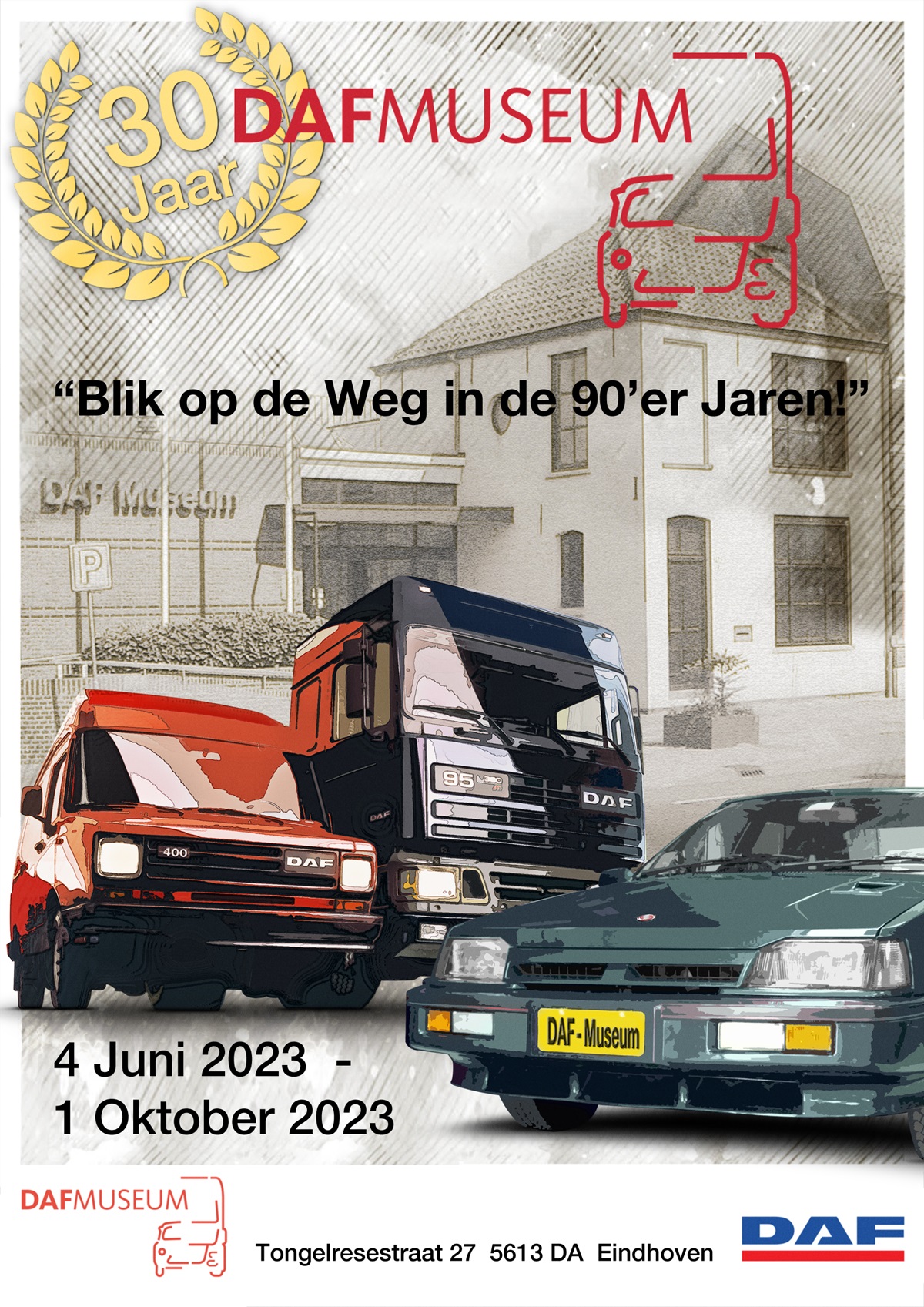 Unique collection of cars from 30 years ago.
A team of eight volunteers spent months preparing this special exhibition. With remarkable cars from the 90's, a beautiful street scene is created. In addition to various passenger cars of different brands (including brands that no longer exist), the DAF Trucks from the 90s will also have a place in this exhibition.
Thanks to the cooperation of the Dutch General Miniature Car Club (NAMAC), dozens of scale models from the 90s complete the exhibition.
TV show Blik op de Weg with Leo de Haas.
At the time there was a popular Dutch TV program about road traffic, called 'Blik op de Weg' and was produced and presented by Leo de Haas. In total, more than 300 episodes have aired with millions of viewers. We are pleased to announce that Leo de Haas has agreed to cooperate in the creation of our new exhibition 'Blik op de Weg in de 90'S'. Leo de Haas recently published his biography 'Mr. Blik'. This book will be offered in a special limited edition with its own exhibition cover in the DAF Museum shop.
Proud chairman Geert Vermeer.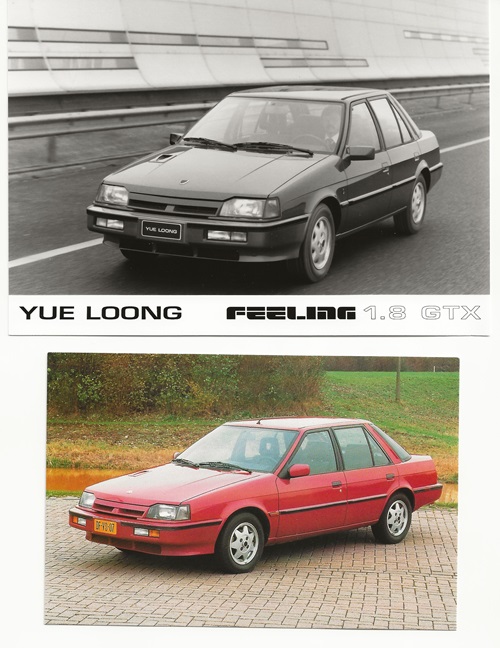 Outgoing chairman of the DAF Museum Geert Vermeer and initiator of this exhibition is proud of it: "The theme is 30 years DAF Museum and that ties in with the 90s.
You have to be at least 40 years old to know the street scene of 30 years ago, so an entire generation has not experienced that period. That in itself is a large target group, which we can focus on and this exhibition will also be a feast of recognition for many. Leo de Haas' involvement in our 'Blik op de Weg' exhibition is also exceptional, enough reasons to be proud," says Vermeer.

The exhibition 'Blik op de Weg in de 90' is open to the public from 4 June to 1 October 2023 and is complementary to the DAF's passenger cars, trucks, scale models and memorabilia, which have a permanent place in the DAF Museum.
__________________________________________________________________________________

The DAF Museum has invested a lot in recent years and has been expanded and renewed. With 7000 m2 of exhibition space, the DAF Museum is a spacious museum and has all kinds of facilities, such as a Daffetaria, a Village Square, a Tavern and a Film Theatre.